6 ELEMENTS YAGI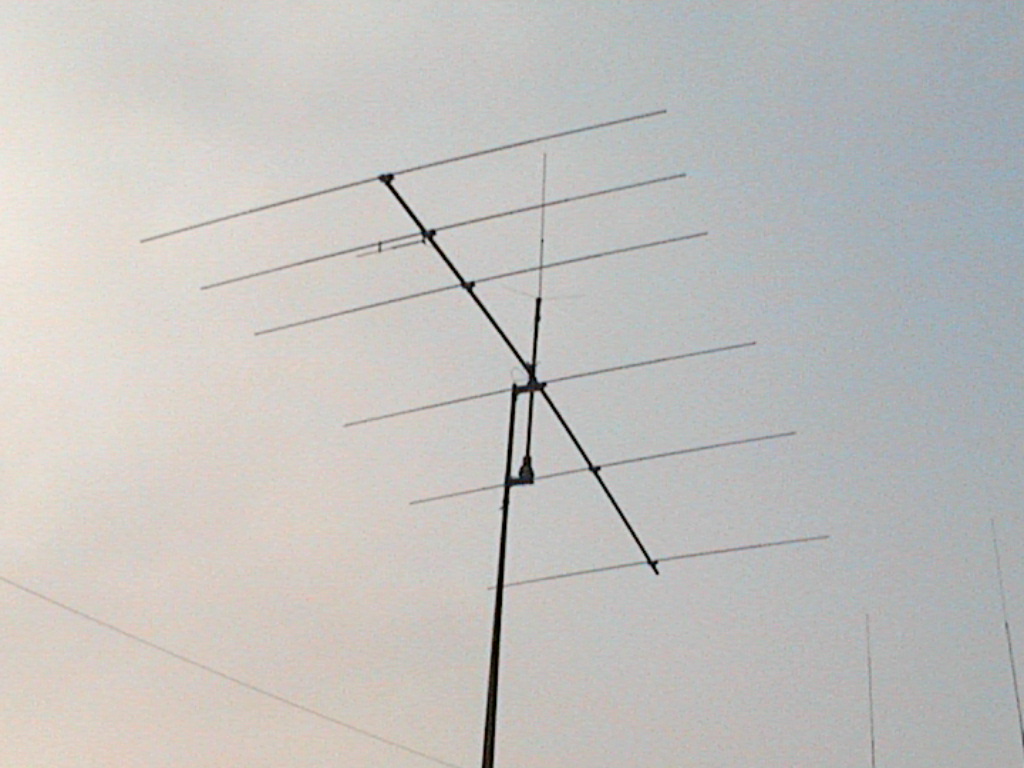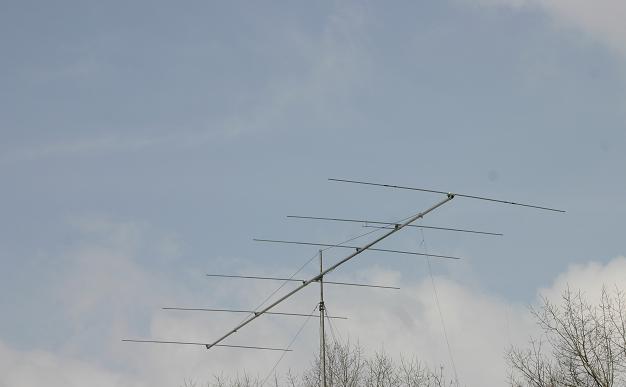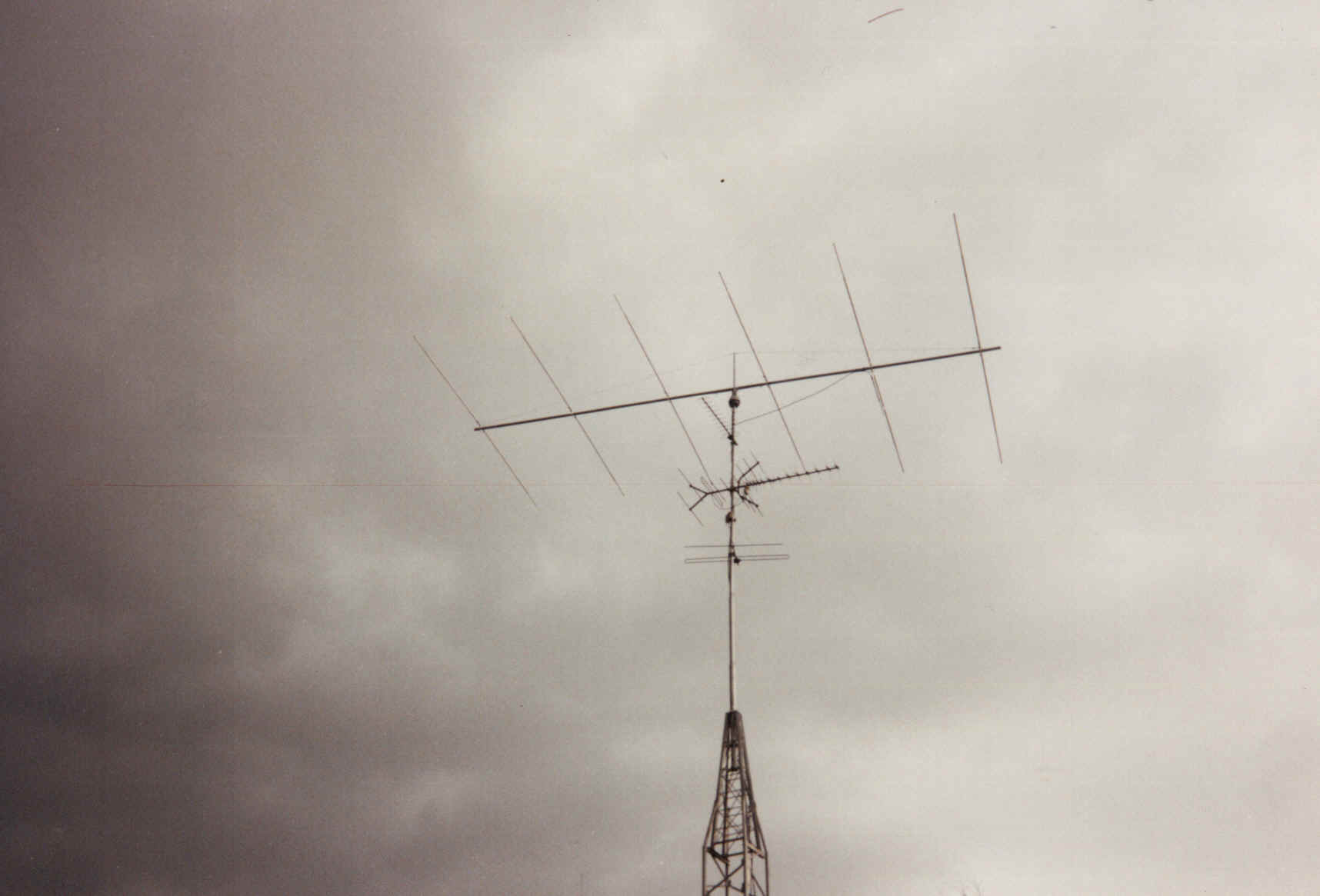 19LD266---------------------------------------------- 13OT001 ---------------------------------------------19AT091
With a boom length in the order of 12 meters for sure, this is not a small gun!
On the mast as well as on the rotator a high amount of effort is asked.
For the mast you must think in the direction of construction mast (tripod/square), the rotator must be at least an equivalent of a G1000 for long lasting results.
But once past these obstacles a high quality DX station is born, Famous DXers like 13OT001, 47DX101 are always on top of those pile-ups
Conclusion: a 6 elements yagi placed high is a BIG GUN!

Short version Boomlenght 7,3 meters Types HPSD 6 Short.
The first design is actually to short to be called a real 6 elements monobander.
You can think of the antenna as an optimized 5 elements. The additional element in front of the Radiating element (J), is responsible for the high FB & FS and wide SWR coverage. Due to the high FB/ FS and wide SWR this antenna is ideal for stacking.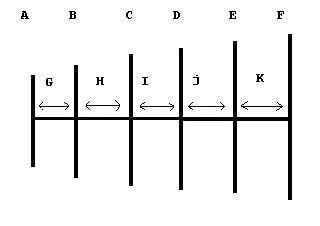 | | | | |
| --- | --- | --- | --- |
| | Boom length 7,3m HPSD 6short | Boom length 11,2m HPSD 6normal | Boom length 13,0m HPSD 6long |
| Design freq: | 27,555 MHz | 27,555 MHz | 27,555 MHz |
| Gain: | 8,12 dBD (10,24 dBi) | 9,21 dBD (11,45 dBi) | 9,88 dBD (12,02 dBi) |
| F/B: | 35,7 dB | 37 dB | 32,7 dB (F/S 18,11 dB) |
| Beam width: | 53,2 degrees | 60,6 degrees | 55 degrees |
| Band width | 1,7 MHz | 1,0 MHz | 1,0 MHz |
| Element thickness | 22mm | 22mm | 22mm |
| A= | 4740mm | 4610mm | 4700mm |
| B= | 4880mm | 4840mm | 4760mm |
| C= | 4900mm | 4920mm | 4920mm |
| D= | 5060mm | 5020mm | 5020mm |
| E= | 5390mm | 5220mm | 5160mm |
| F= | 5460mm | 5600mm | 5340mm |
| G= | 2290mm | 3620mm | 3560mm |
| H= | 1530mm | 2920mm | 3380mm |
| I= | 1570mm | 1560mm | 2480mm |
| J= | 560mm | 1100mm | 1580mm |
| K= | 1370mm | 1990mm | 2000mm |
| | | | |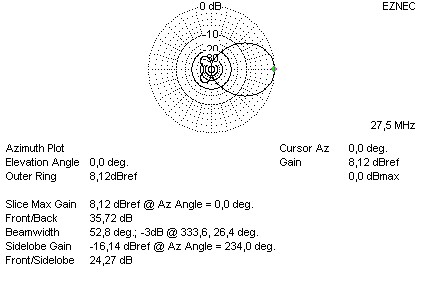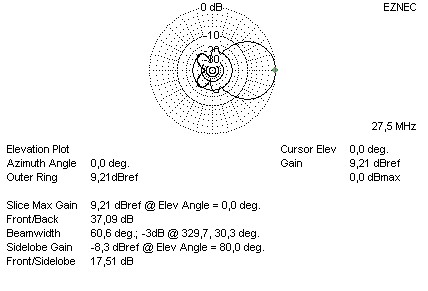 Short ------------------------- Normal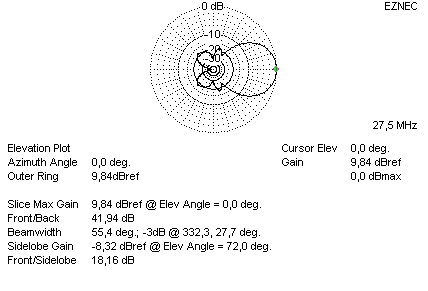 Long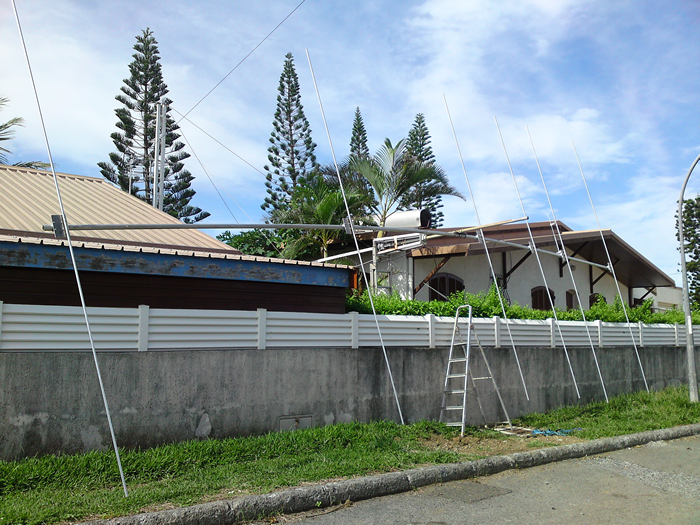 Yagi 6 element, made by Kevin 172 DA 010, with measurements from this web site, www.DX-antentannas.com