5 ELEMENTS YAGI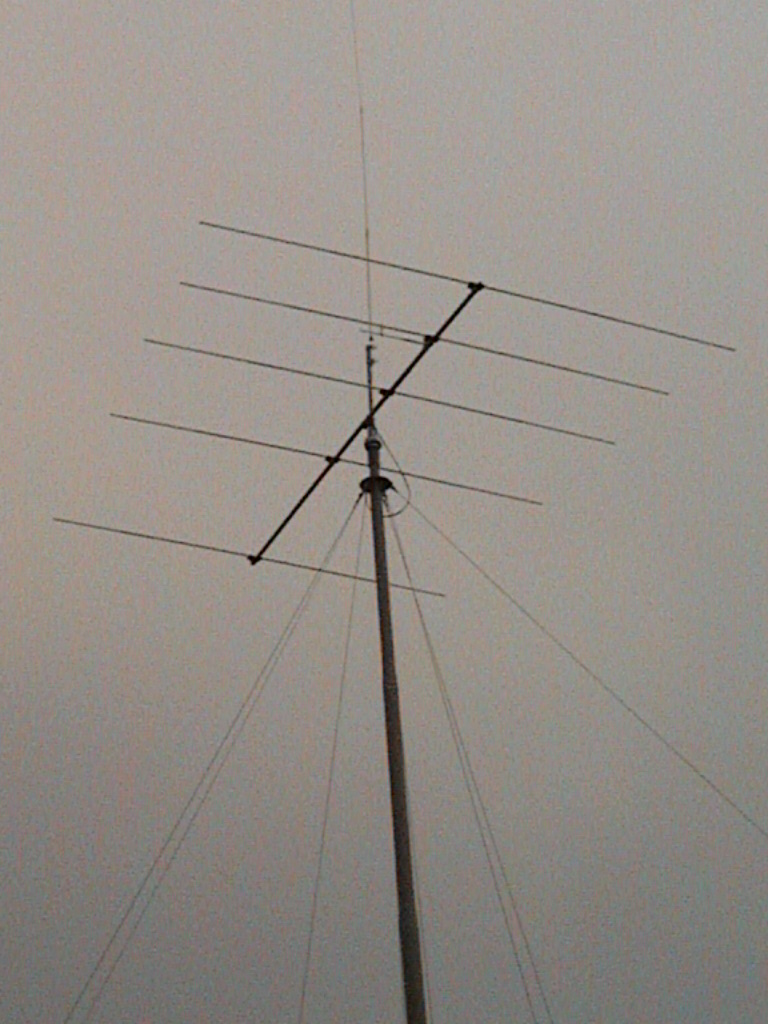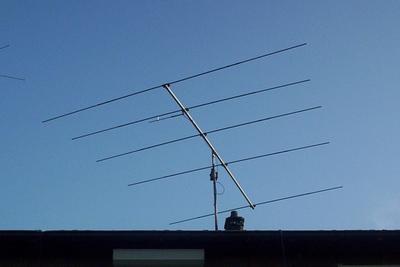 The serious DXing machine !
These antenna types are worth the effort, the expensive rotator will pay for every penny you have spent.
I myself worked 100 DXCC in half a year during the sunspot minimum (2005 sep-2006 feb) with an antenna like this.
Rob who has a 5el ITB version has now 298 DXCC great job!
They come in a great variation on the market short versions...long versions etc..
As said earlier when you want a significant change with your antenna system this will come down to almost doubling the boomlenght.
With a boomlenght around 7 to 8 meters a 5 elements yagi is about the biggest antenna available without having to worry
to much about the mechanical problems.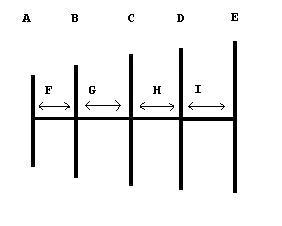 | | | | |
| --- | --- | --- | --- |
| | Boom length 5,78m HPSD 5 short | Boom length 7,32m HPSD 5 normal | Boom length 9,0m HPSD 5 long |
| Design freq: | 27,555 MHz | 27,555 MHz | 27,555 MHz |
| Gain: | 7,16 dBD | 8,13 dBD | 8,65 dBD |
| F/B: | 32,11 dB | 43 dB | 27 dB |
| Beam width: | 81,6 degrees | 70 degrees | 65,6 degrees |
| Band width | 0,5 MHz | 1,5 MHz | >1,0 MHz |
| Element thickness | 22mm | 22mm | 22mm |
| A= | 4720mm | 4720mm | 4660mm |
| B= | 4740mm | 4940mm | 4950mm |
| C= | 5120mm | 5020mm | 5054mm |
| D= | 5260mm | 5280mm | 5320mm |
| E= | 5480mm | 5480mm | 5500mm |
| F= | 1830mm | 2740mm | 2950mm |
| G= | 1250mm | 2290mm | 2900mm |
| H= | 1100mm | 900mm | 1400mm |
| I= | -1600mm | -1380mm | -1750mm |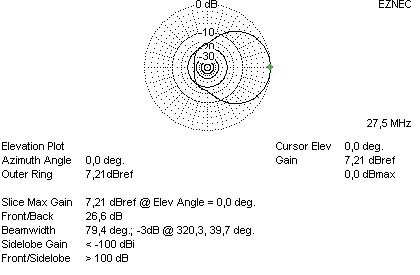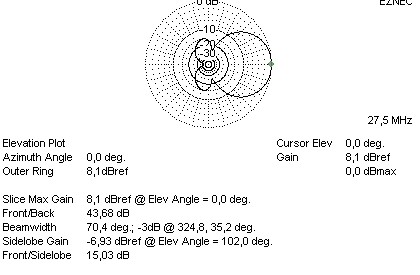 Short ------------------------- Normal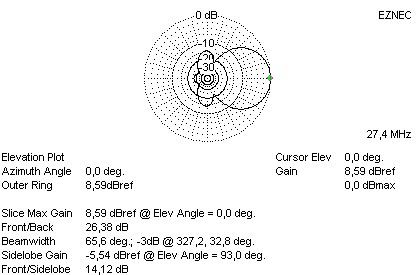 Long